We all met at the Bozeman Airport --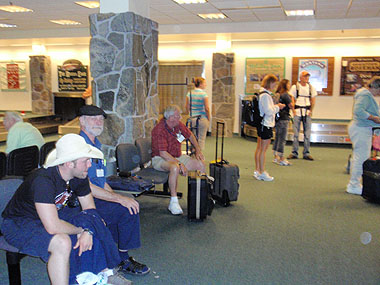 We met Dale and Helyn at the airport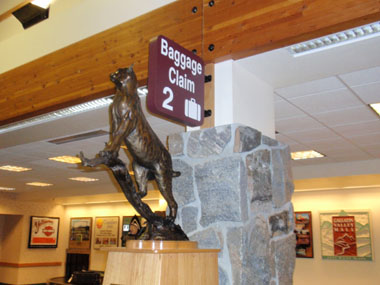 On the way to Baggage Claim ---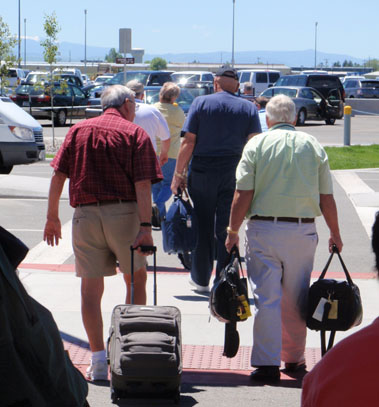 On the way to the parking lot ...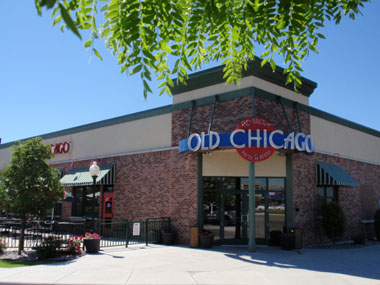 Our friend Frank told us about the Old Chicago restaurant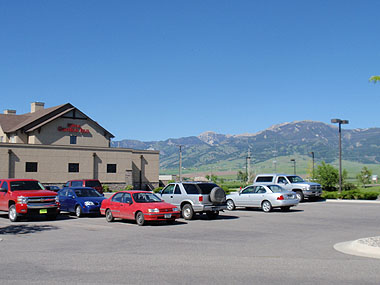 Our hotel is on the left with mountains behind ---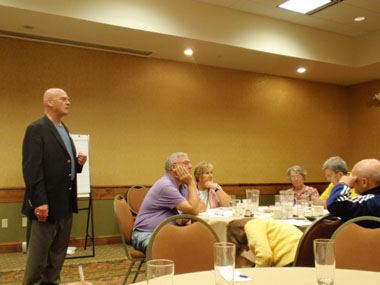 That evening we had our first meeting with Bill.
Day 2 - to Yellowstone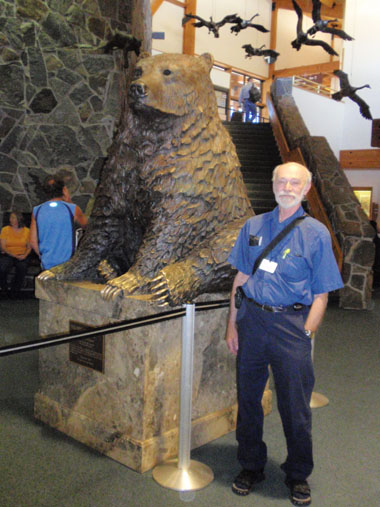 The airport had interesting displays. That's me on the right.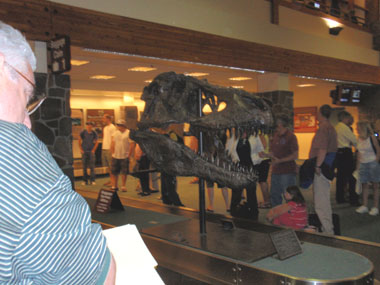 where an interesting fossil guarded our bags.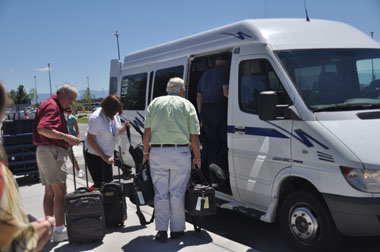 ... and into our waiting bus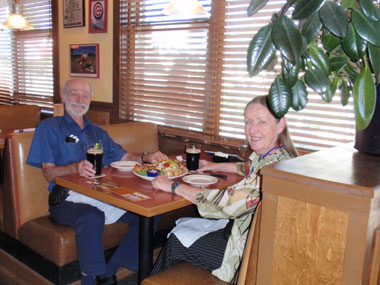 where we, as he last year, had a couple of Guinness Stouts.
and I simply had to test my 200mm telephoto. It passed.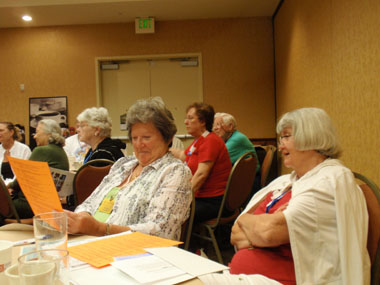 Sue and Sally in forefront. Alice, Marie, Diana and Ted in back