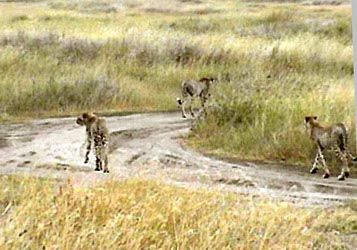 "I guess we'll have to find another one."
This entire episode took place within 10 feet of our van. We were the first on the scene, but within minutes there was a crescent of vans surrounding the entire drama. It turned out that we were pretty close to our lodge at this point. We did see two more animals of interest shown below, but after all this, it was something of an letdown. Are we getting spoiled or what!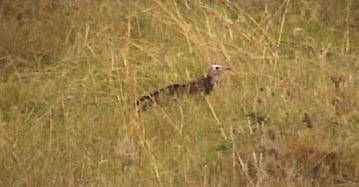 After two more hyenas fed, what was left was for the vultures.